UpCoast – A Breezy Approach to Attractive, Sustainable, and Charitable Development
Builder & Developer
October 15, 2016
Trumark Homes' newest project in Costa Mesa, Calif. of 28 three-story detached homes spanning a two-acre coastal bluff equally prioritizes aesthetics, sustainability, and charity
By Carina Calhoun
Cool breezes, scenic views and a relaxing environment—just some of the many benefits of living in a Southern California coastal city. Upcoast by Trumark Homes in Costa Mesa, Calif. capitalizes on these attributes and much more to provide a unique living experience.
Currently under construction, the community is slated for completion in 2017. Sales at Upcoast began in June 2016 with six homes being sold to-date and move-ins beginning as early as September and September. When completed, the project will include 28 three-story detached single-family homes including up to three bedrooms and three-and-a-half bathrooms and up to 2,318 square feet.
True to its name, approximately one mile up from the Southern California coast, Trumark partnered with architecture firm KTGY Group to create unique coastal homes that feature large open living spaces, up to 10-foot ceilings and rooftop terraces for entertainment. "These are what Costa Mesa homebuyers are looking for," stated Co-Founder of Trumark Homes, Michael Maples.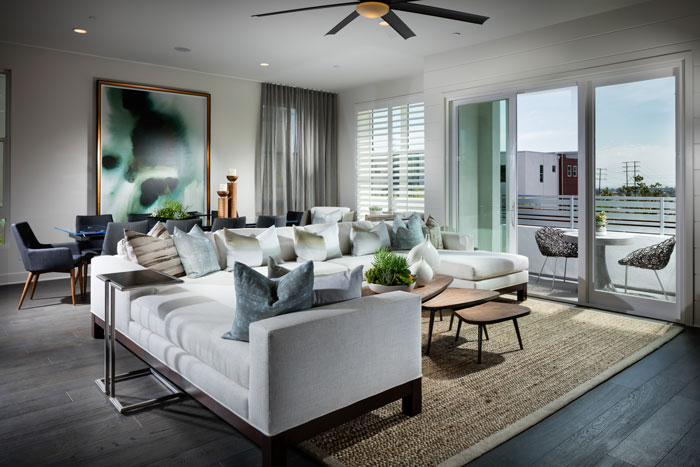 "The lifestyle amenities mixed with the coastal environment make Upcoast at Costa Mesa a desirable place for young families, professionals, those who are downsizing and those who have an interest in low-maintenance coastal living," said Maples. The community's highly-desirable location is one of its best attributes. With incredible views and walkability/biking to the beach, Upcoast also provides easy access to jobs, entertainment and shopping opportunities in an up-and-coming area of the well-known Orange County area. Maples added, "Upcoast also provides views of the ocean and of the city, ultimately delivering its residents the best of both worlds."
With two similar floor plans, plan one is approximately 1,958 square feet including three bedrooms, three bathrooms and a two-car garage with a second floor terrace and an optional rooftop terrace. Plan two is slightly larger with 2,318 square feet, three bedrooms, three-and-a-half bathrooms and a second-floor terrace and possible rooftop terrace. Rooftop terraces vary by lot and floor plan configuration.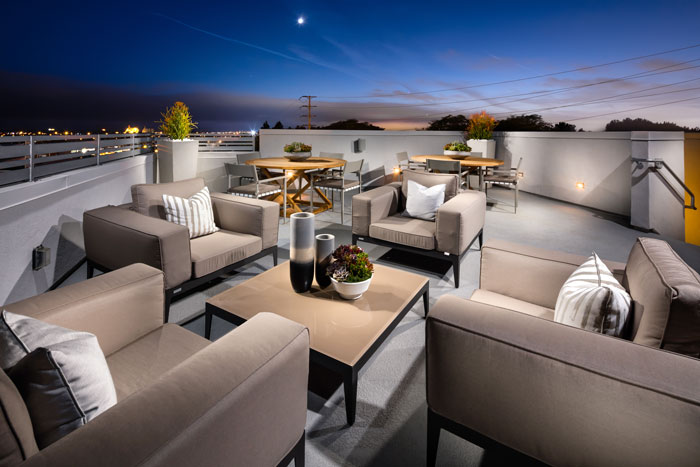 Fiber cement siding, stone veneers and a cool color palette of grays, whites and earth tones, accentuated with pops of color, allow these homes to reflect the calming nature of the coastal area.
When it comes to building new homes, high standards and quality are the hallmark of the Trumark name. It is extremely important that the homes and communities Trumark creates live up to their principles, as well as the ideals of new homebuyers in the communities where they work. Maples added, "The Upcoast community offers residents the opportunity to experience breezy modern living one mile up from the coast and embraces everything one could want from a new home community."
Significant sustainable features included in these homes include: electric vehicle conduit garages, Wi-Fi programming thermostats, tankless water heaters and energy-saving radiant barrier roof sheathing and Low-E glass vinyl-framed windows throughout.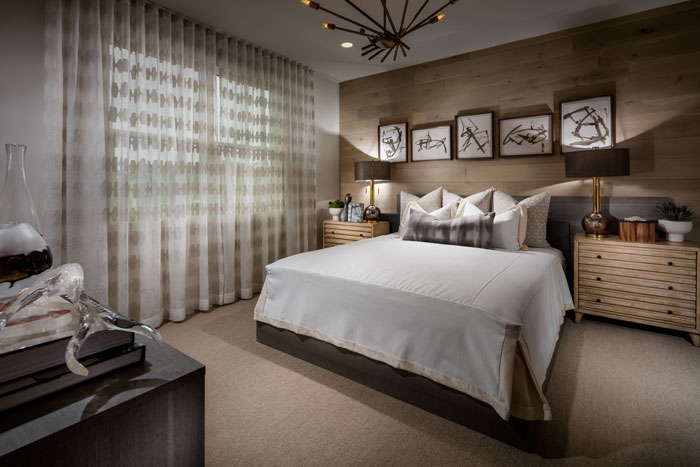 Further reducing its carbon footprint on the world, Trumark Homes is dedicated to creating communities that foster an enthusiasm to connect, the strength to aspire, and the compassion to give back. Given this commitment, the builder has chosen to partner with charity: water, a non-profit organization bringing clean and safe drinking water to people in developing nations.
Water is the most essential resource on the planet, yet for 800 million individuals across the globe it is the rarest. After witnessing first-hand the immense need for water in African villages, Trumark co-founders Michael Maples and Gregg Nelson were determined to help end the water crisis both at home and abroad.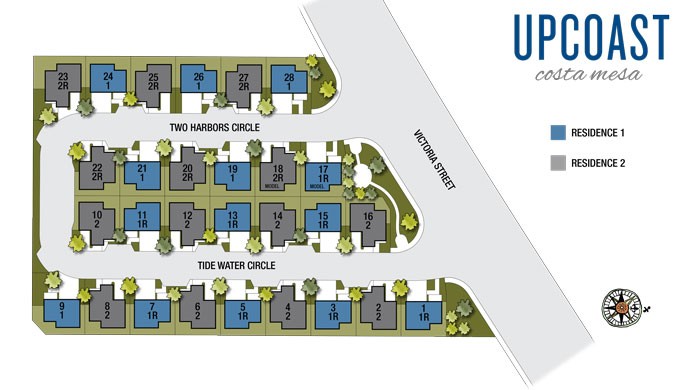 For approximately every 50 homes Trumark builds, the builder will donate a new well that brings clean, safe drinking water where it's needed most, easing the daily struggle and supporting growing economies. To date, Trumark's contributions have improved the lives of nearly 1,500 underserved people. Maples stated, "It's our goal to not only make an impact at home but also to help improve and shape the communities of the world."
Trumark Homes has no plans of slowing down and has been expanding significantly over the past several years throughout Southern and Northern California. "We're particularly focused on undersupplied housing markets throughout California that exhibit favorable market conditions including short commute to jobs, transportation and businesses of all kinds. Single-family developments that meet these needs will continue to be a hot focus for us," explained Maples.
Carina Calhoun is the Editor-at-Large for Builder and Developer magazine. She may be reached at ccarina@penpubinc.com.